Meet our Team

Sandra Hagen, CPM - Property Manager
Sandra joined The Mount Royal and Queen Anne Belvedere in January 2019. She comes to us with over 15 years of experience in Multifamily Property Management and has been recognized as a leader in our industry with her CAM designation and mentor status with various mid-atlantic real estate companies. She has also received awards including The Super Star Award, multiple property MMHA star awards, and 3 prior Property Manager of the Year nominations. Both of her children have grown up and moved away. However, she now has 3 fur babies at home with the recent addition of Remington, a 10-week old Teacup Yorkshire Terrier. She loves everything outdoors and loves to travel. She has rescued sick/injured wildlife and donates to Frisky's Wildlife and Primate Sanctuary as well as participates in events/fundraisers that benefit Long Reach High School Boosters Program, Boy Scouts of America, and Operation Christmas Child with her church.

Ping Imel - Leasing Consultant
Ping was a resident of The Mount Royal before working for Cove Property Management and referred so many people that a job was offered in the office as a seasonal employee. In August of 2019 Ping was promoted to a full time Leasing Consultant here. Ping graduated from the Maryland Institute College of Art in 2018 with a BFA in Illustration while pursuing a minor in culture and politics. They has volunteered with Our Daily Bread, House of Ruth, Operation Christmas Child and works with the Korean Cultural Center of DC. Ping enjoys Jeopardy marathons, chattering in line at the grocery store, and matchmaking people with the perfect home in Downtown Baltimore!

Lynn Allen - Service Manager
Lynn has been working at Queen Anne Belvedere since November 2017. She is a graduate of the inaugural MMHA Maintenance Training Academy class and was the only female participant that year. She loves (absolutely loves) anything Wonder Woman and rightfully so as she is considered our own personal Wonder Woman. Outside of work, she takes care of her grandmother and younger sister all while fixing up her home with the skills she has learned from her experience in this industry.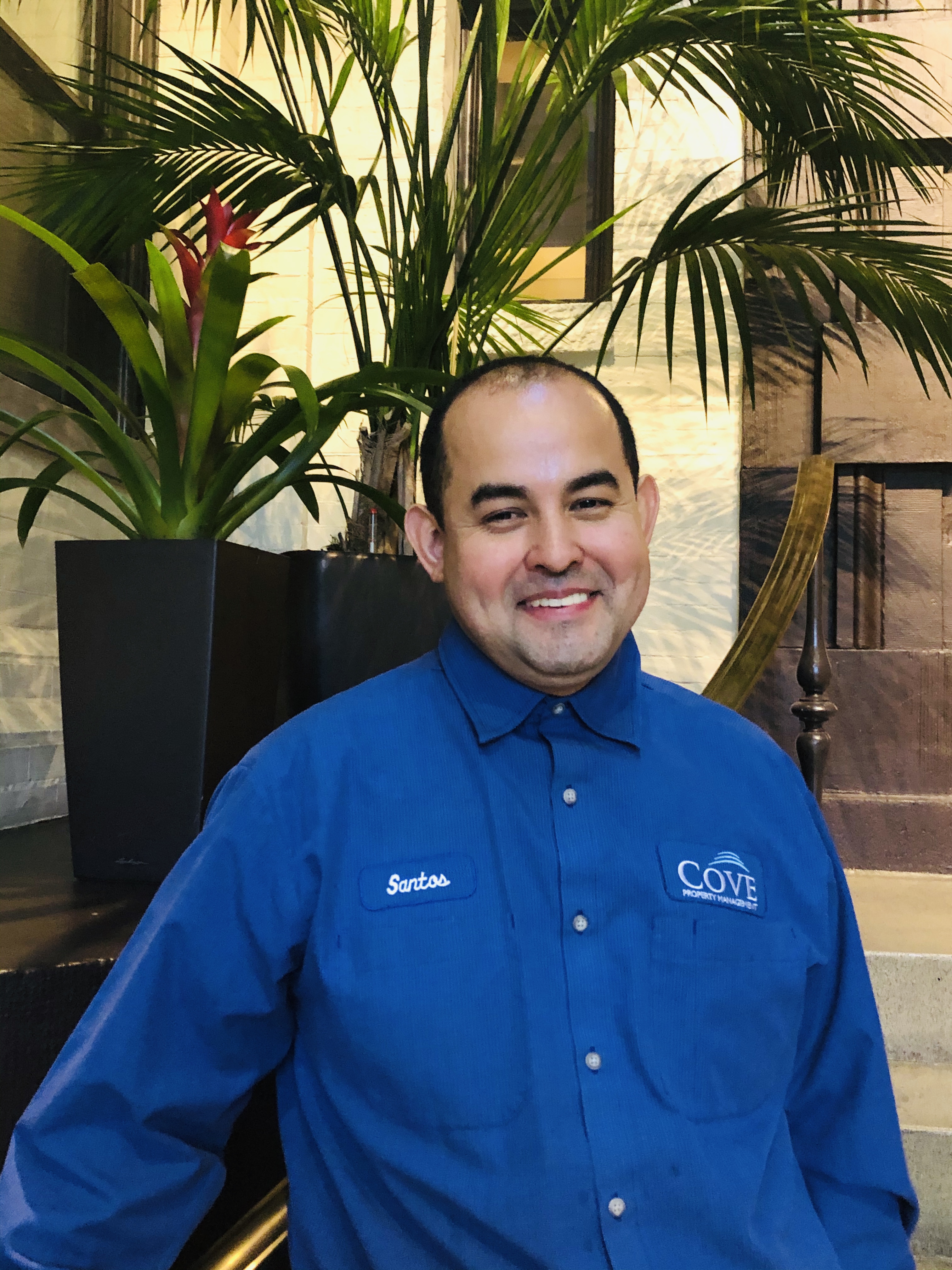 Santos Zelaya - Porter
Santos is affectionately called "The Boss" since he has been working at these communities the longest, since 2002! The staff considers him to be a teacher since he can show them lots of tips and tricks and is extremely knowledgeable. He has been with Cove Property Management since the property take over in 2012. Santos spends his free time playing and spending time with his two young kids. He is also active in his local church.
Testimonials
Maintenance staff take care of the property well. It has a private court yard with a grill.
It is clean, convenient and amazingly quiet to be in such a hotbed of activity.
My interactions with staff are always good because the staff is very professional and always give 100%.
I can happily say that after living several places in Baltimore over six years that the Queen Anne is the best place I've been. The facilities at gorgeous, the apartments spacious, the staff friendly, competent, and helpful, and the location very active and fun. I've only had good experiences here.